"Revolv is already accomplishing what many in the fleet electrification space merely talk about" – great insights from our Director of Customer Implementations, Jennifer Schwartz. 
We've been highlighting the amazing Revolv team responsible for supporting companies' electrification journeys with long-lasting, meaningful programs. Jenn is a key piece of the puzzle, and brings two decades of fleet management experience to the team.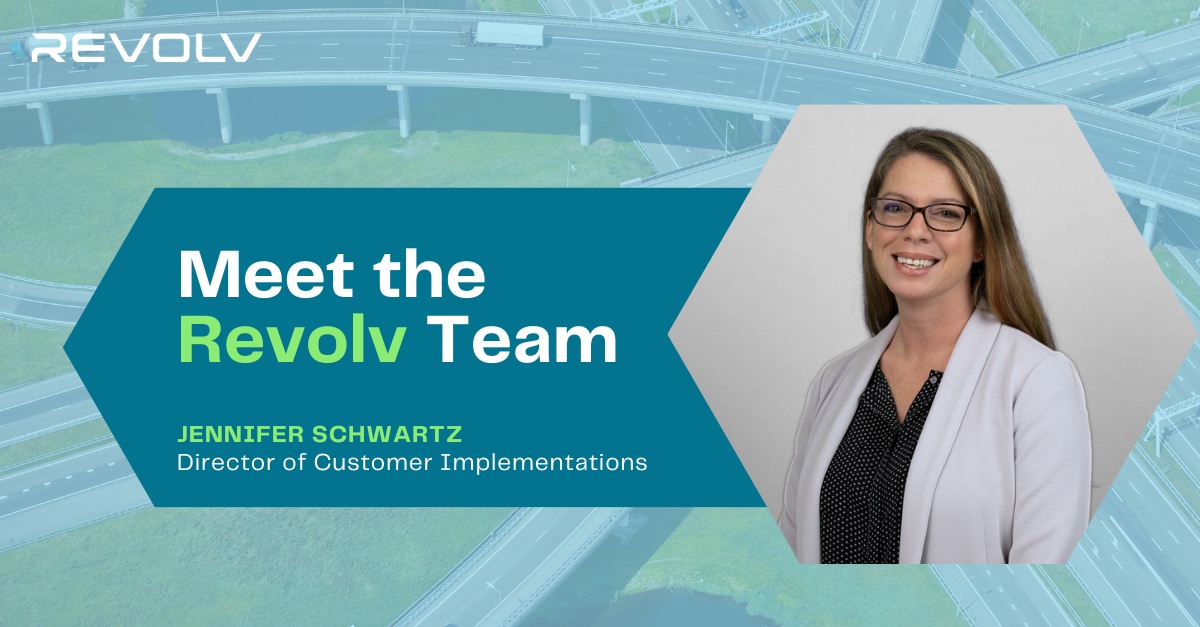 Read more about how Jenn supports corporates as they navigate the complexities of taking their fleets electric and why she believes now is the tipping point for fleet electrification:
What is your background?
I had the opportunity to learn the fleet industry over the last 20 years with PHH, then Element Fleet Management. I've held leadership roles in both customer management and operations over my tenure. My focus is generally project management-based and I enjoy leveraging those skills to build and deploy customer systems training, managing organizational change, and implementing new fleet models. Before joining Revolv, I was part of a core team that launched the fastest-growing last-mile fleet in the United States.
What is your role at Revolv?
I lead our Customer Implementation team, which is responsible for planning and coordinating all activity from the time a customer contracts with Revolv to develop a site until that site is fully operational. We manage internal functions to bring projects efficiently and methodically to completion while keeping our customers informed of progress, and navigating the challenges that come with EV transition.
What attracted you to Revolv?
Revolv is already accomplishing what many in the fleet electrification space merely talk about. The offering is truly unique and targets the key challenges that most fleet managers face when trying to tackle this problem of fleet electrification. We take the complex and unknown and make it easy for fleets by giving them a roadmap and walking the journey with them. We do that by bringing expertise from different disciplines that contribute to a best-in-class solution. It's an opportunity to turn ideas into action so much more quickly than I would have been able to in other organizations.
What excites you the most about the EV fleet industry?
Fleets are generally not a fast-paced industry; they don't evolve quickly. This is such an exciting time because we've truly reached a tipping point in fleet electrification. We have the ability, resources, and the expertise to move the needle in a meaningful way to reduce carbon emissions.
I also enjoy working in an emerging market. Everyone in this space is learning, and failing at times, and sharing ideas. There are endless opportunities for growth and collaboration. Combined with the advent of new technologies in autonomous driving, connected vehicles, and others, we're paving the way for not just emissions-free transportation, but truly efficient, safe, and even fun new ways to think about mobility.
What do you see as the future of fleets? 
We always talk about the right fit for application in fleets. I think the future is not just environmentally friendly, but consumer friendly, providing the right transportation solution at the right time, safely and efficiently.
What is one fun fact about you?
I'm a big hockey fan! My son played through college, so our whole family enjoys the sport. We are based in Raleigh, NC, so we're huge Caniacs!