Revolv pledges to simplify EV adoption for commercial fleets by redefining full-service transportation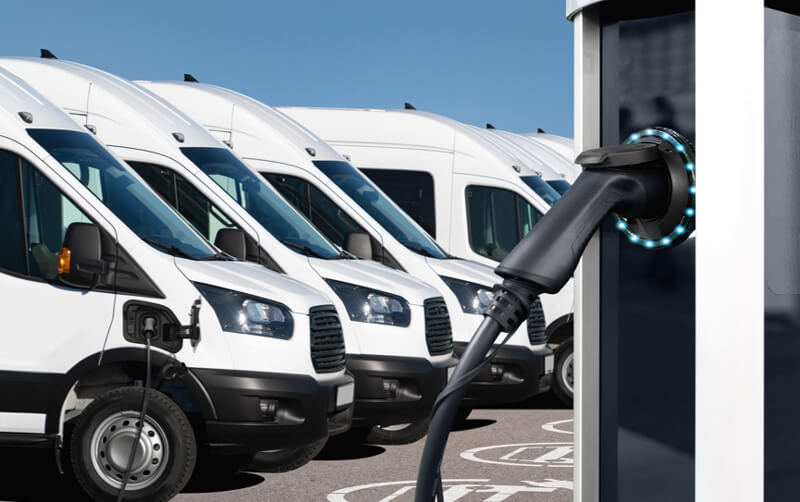 Revolv is an active participant in the White House's EV Acceleration Challenge as part of the Electric Vehicle Fleet Expansion category. 
The White House Acceleration Challenge calls on public and private stakeholders to support widespread efforts for EV transition. The commitments are part of the Biden Administration's Investing in America agenda and follow the Administration's target of 50 percent of all new vehicle sales being electric by 2030. Stakeholders who sign on to the challenge pledge to usher in the adoption of a safe, affordable and reliable transportation future for Americans.
"As the White House has consistently stated, the national transition to electric fleets is a critical and necessary part of the fight against climate change, but the transition can be daunting," said Scott Davidson, CEO and Founder of Revolv. "That's why Revolv stands ever-committed to helping our partners convert confidently by ensuring performance-based uptime, savings, and zero-emission miles – all while minimizing disruption and maximizing progress."
The Inflation Reduction Act provides incentives to electrify heavy-duty vehicles and includes support for the installation of residential, commercial, and municipal EV charging infrastructure. Revolv's full-service fleet management model simplifies commercial fleets' transition to electric vehicles, helping its customers navigate the complexities of incentive regimes, charging infrastructure and financing, all while reducing cost and risk. The company recently closed its Series A and is rapidly expanding operations across the United States to support the growing demand for decarbonized fleets with light, medium and heavy-duty trucks. Within the next few years, the company plans to scale and manage a fleet of vehicles in the thousands.